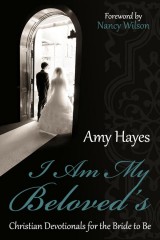 One of the things that makes All Things Are Ready unique is the Bible-based devotionals in each chapter.
Amy's devotionals provide invaluable encouragement to the bride who wants to remain calm and gracious through all the busy-ness of wedding planning. Short readings with each chapter focus on things like:
Being thankful
Being considerate of others
Keeping your focus on God
Preparing for marriage, not just a wedding
These devotionals are included in the wedding planner, but Amy has also made them available as a Kindle eBook published by Madison Street Publishing. Visit the Amazon Kindle store to download the bride's devotionals eBook.