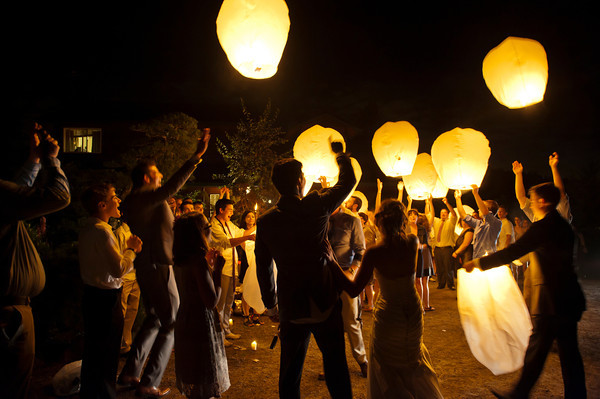 If you're planning a wedding this year and thinking about having floating lanterns, here are some good places to get them:
You can get 10 lanterns for $14.45 on Amazon.com right now.
Also, this limited-time Groupon deal on floating lanterns will help you stretch your dollars. The 60% discount gets you 20 safe and biodegradable floating lanterns from www.skylantern.com for only $40 (normally $100 value). See the coupon here!
(Photo by Peter Mahar Photography)