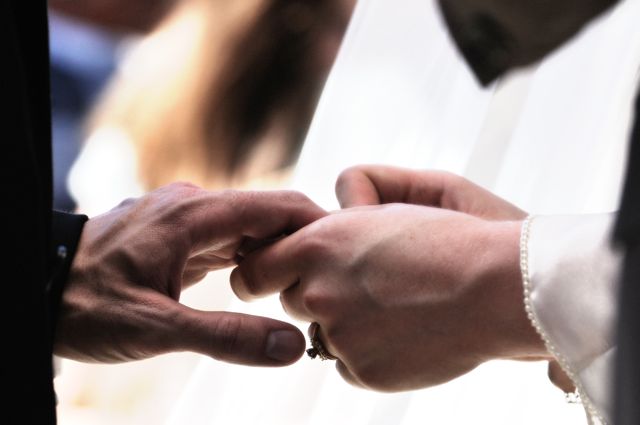 Forty-one days from today, J—,  you will celebrate one of the most important days of your life. You and your momma have spent hours and hours thinking about decorations and clothes and food and music. You have a beautiful dress. You've sent invitations to lots of people to come and rejoice and feast with you.
The point of that day will be promises — vows that you and S— will make to each other. Your life will never be the same after you make those vows. You haven't chosen to just tell S— that you love him and would like to hang around with him. Instead you are choosing to stand before a whole bunch of people and tell S— that you are promising to give yourself to him and to love and obey and stick with him, no matter what the future holds. You are committing to be the one who will be there with him.
You're going to promise to stick with him in good times, but also in the hard times, in times of health and times of sickness, in times of plenty and in times of want. You're going to be there with him no matter what. You are going to enter that covenant with S—, and many of us who witness your vows will be people who have been bound to you by covenant (as your parents and as your church family) for years.
You've both had the privilege of growing up inside the secure hedge of covenants. Your lives have been profoundly affected by people who made promises and then chose to keep those promises.
Encircling all those man-made covenants are God's never-failing promises – His promise of a Messiah who will save us, and all the other promises that are part of that one big promise. Jesus was God-with-us clear to the point of suffering the punishment for sin in our place. God promised to act. He promised to be God-with-us, and He promised to never leave us. He has never forgotten that promise, and He never will forget.
That's what our faith is built on – God's faithfulness to His promises. Read through the Old Testament. Read Hebrews 11 and its recounting of men and women of faith who believed God, who "considered Him faithful who had promised." Their faith was always based on believing what God said and acting on that belief.
On your wedding day, you are going to promise to be the wife who will always be with S—. In all the years that follow, you will have the opportunity to glorify God and reflect His character by being rock-solid faithful to that promise. There will be times when that promise is hard to keep, when times are tough or mistakes are painful. What you decide to do in those challenging times will determine who you become and what your marriage will be like.
In reading Timothy Keller's The Meaning of Marriage (an excellent book!), he mentioned a magazine article that greatly influenced his life as a young pastor and husband. I tracked that article down online. It was first published in a 1983 issue of Christianity Today, and it's called "Controlling the Unpredictable – The Power of Promises."
Keller introduces the article (by Lewis Smedes) by quoting directly from it:
Some people ask who they are and expect their feelings to tell them. But feelings are flickering flames that face after every fitful stimulus. Some people ask who they are and expect their achievements to tell them. But the things we accomplish always leave a core of character unrevealed. Some people ask who they are and expect visions of their ideal self to tell them. But our visions can only tell us what we want to be, not what we are.
Keller then continues,
Who are we? Smedes answers that we are largely who we become through making wide promises and keeping them. For vivid confirmation, Smedes looks to the great playwright Robert Bolt, who wrote A Man for All Season, the story of Sir Thomas More, whose daughter Meg pleaded with him to break the oath he had once made and thereby save his life.
MORE: You want me to swear to the Act of Succession?
MARGARET: God more regards the thoughts of the heart than the words of the mouth. Or so you've always told me.
MORE: Yes.
MARGARET: Then say the words of the oath and in your heart think otherwise.
MORE: What is an oath then but words we say to God?
MARGARET: That's very neat.
MORE: Do you mean it isn't true?
MARGARET: No, it's true.
MORE: Then it's a poor argument to call it 'neat,' Meg. When a man takes an oath, Meg, he's holding his own self in his own hands. Like water. And if he opens his fingers then – he needn't hope to find himself again.
Since promising is the key to identity, it is the very essence of marital love. Why? Because it is our promises that give us a stable identity, and without a stable identity, it is impossible to have a stable relationship.
I'd like to share some selected quotes from that article.
Somewhere a father is telling himself, "I wish my daughter would pack up, leave home, and never come back; God knows she has driven us crazy." But he remembers a promise he made when she was baptized, and he sticks with her in hurting love.
Somewhere a woman is telling herself, "I want to get out of this marriage and start over with someone who really loves me; God knows the clod I married has given me reason for cashing him in." But she remembers a promise she made when she married him and she sticks with him in hopeful love.
Somewhere a minister is telling himself, "I want to chuck this job and get into something with a better payoff; God knows my congregation has given me second-degree burnout." But he remembers the promise he made when he was ordained, and he sticks with the church in pastoral love.
Some people still make promises and keep those they make. When they do, they help make life around them more stably human. Promise keeping is a powerful means of grace in a time when people hardly depend on each other to remember and live by their word.
Some people still have ships they will not abandon, even when the ship seems to be sinking.
Some people still have causes they will not desert, even though the cause seems lost.
Some people have loved ones they will not forsake, even though they are a pain in the neck.
But why? Why make any promises at all? And if you do make them, why keep them?
…The only way to overcome the unpredictability of your future is the power of promising. If forgiving is the only remedy for your painful past, promising is the only remedy for your uncertain future.
"…When we make a promise we take it on our feeble wills to keep a future rendezvous with someone in circumstances we cannot possibly predict. We take it on ourselves to create our future with someone else no matter what fate or destiny may have in store.
Smedes also quotes from Chesterton who said, "The person who makes a vow, makes an appointment with himself at some distant time or place."
We are free to make those appointments, and we are committing to give up our freedom in the future in order to keep them. When we say our wedding vows, we are, by our own free choice, choosing to set limits on our own future so that we will be free to be with someone in whatever trials and joys God brings into their lives.
Quoting from Smedes again:
But it is not only that I know myself in the mirror of my promises. My people, the ones who belong to me, who depend on me, also know me by the promises I have made. What I promise is what I am and will be to them. Only if they really know what I am can they live with me in trust. They know me in the important way, not by reading my analyst's notes, but by knowing my power to keep promises.
I know you to be faithful to your word, J—. When you said you would be out in the office to work, you were there. If you were committed to babysitting next door, you didn't consider yourself free to change your plans when our girls tempted you with other more exciting plans. S— will be a stronger man, and a man who is free to grow, in the security of your faithfulness, in your commitment to keep your vows to him. Like the heart of the Proverbs 31 woman, the heart of your husband will be able to safely trust in you.
One more quote from the article:
…I have been captivated by a two-directional power of grace in our living. As I search the pages of redemptive history for the moral essence of God's character, what comes to me is this: God is, par excellence, in the character he reveals, the One who creates for us a new past and a new future by forgiving and promising. And as I read the pages of human experience, I think I see here and there mere men and women sharing in God's life to this creative extent: they create a new past for themselves by forgiving people who have hurt them and they create a future for others by making promises to people who need them.
We're saved by grace – a grace that made promises and keeps them. God loved us and saved us, not because of who we are, but because of who He is. Our relationship with Him is based on His character, not ours.
That same grace also gives us the strength to keep our marriage vows. We can promise to love our spouse in the future because what he does should make no difference in our commitment to him. Our promise is based on our character as it is in Christ, not on our spouse's character. It's based on our commitment and the strength God gives us to keep it, not on circumstances or people. We can keep our promises because God keeps His promises, and He's promised to be with us and to give us the grace to obey Him.
We can serve even in the times when we don't think we're getting our fair share out of a relationship, and when we're serving someone who cannot or will not serve in return. We can love without expecting anything in return. That's what Jesus has done for us. We can be ministers of that same kind of grace in the lives of others.
I praise God for His work in your life, J—, and for His character that I see reflected in you. He is the one who has grown you into the godly woman that you now are.
My prayer is that you will have great joy in your life as Mrs. S— C—-, joy in sharing your life with S— and being loved and cared for by him, but even greater joy in reflecting God's character as you lay down your life for S— and remain the one who will stand with him, whatever life may bring you.
 (Photo by Jenn Lynn Images)